Stone Processing Equipment Use Precautions
Stone processing equipment mainly includes stone cutting equipment, stone grinding equipment, and stone calibrating equipment. They can transform raw blocks to stones with commercial value. However, these stone machines have various components, which may fail and cause the equipment to stop working. This can result in great losses to the business. Understanding the following information may help you avoid component failure and ensure the safety of operators.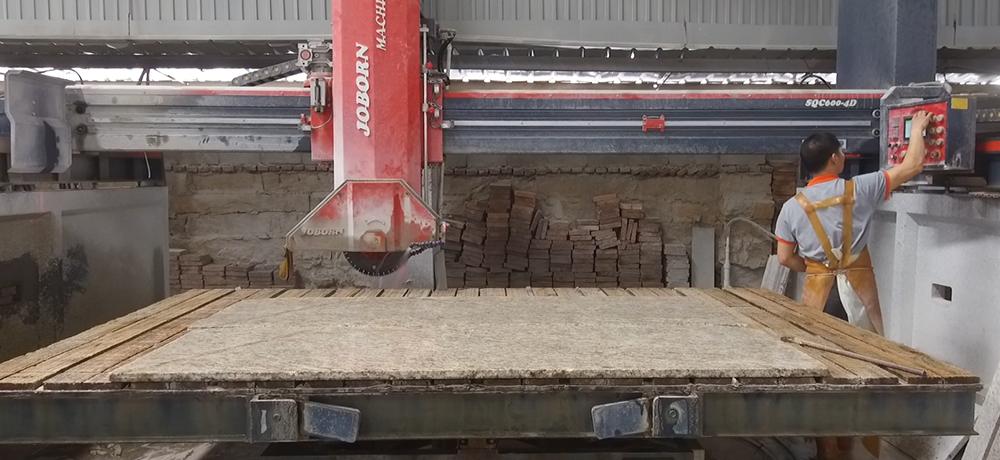 Here are the matters need attention
First, the operators of stone processing equipment should be familiar with the safe operation procedures of the equipment and safety training should be carried out before operation.
When entering the working area, the staff should wear a safety helmet, fasten the belt and lock the buckle.
Operators must observe the labor discipline of the working place, dress neatly, not wear slippers. Smoking, operating under the influence of drugs or alcohol, operating with gloves and long hair exposure are all prohibited.
Check the protection of the rotating part, the distributor, the safety baffle above the saw, the electrical control elements.
Saw blade must be flat, saw teeth must be sharp, safety baffle and dripping device must be installed above the saw, saw blade should be installed on the shaft and maintained in the center (axis).
Saw blade with two missing teeth should not be used during operation. The maximum length of a crack shall not exceed 2cm.